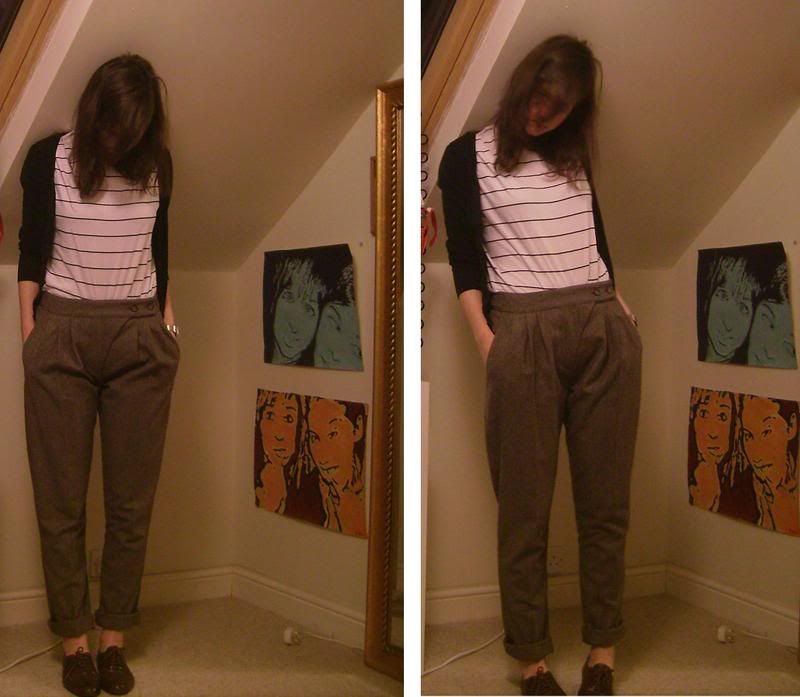 I had my last exam today, and the worst, maths. What a relief but I'm still extremely tired from the stress overflow.
These trousers came in the post today from Topshop.
Please excuse my stupid pose I have to squash my head under the sloped ceiling to get my shoes in the picture!